Slide 1
Claim travel expenses online
Software for Self-Employed & Businesses
Travel expense software for self-employed and businesses
With Spesenfuchs you can easily calculate your travel expenses online.
So that bottom line you get more out of it – travel expense reporting made easy!
Spesenfuchs is that simple
Take care of travel expenses on the side
Spreadsheets were yesterday. Whether you are using a PC, tablet or smartphone – complete your travel expense report with the software from Spesenfuchs with just a few clicks while travelling. On the side. Only the most necessary data is requested, Spesenfuchs simply thinks along with you.
Legal guarantee of being up-to-date
No more annoying research into per diems, VAT rates, exchange rates and the latest legal regulations. Spesenfuchs knows the currently valid values for your trip and creates the optimal travel expense report for you.
Never lose receipts again
Whether on the road or in the office – upload photos of your receipts and use the automatic receipt recognition (OCR). This allows you to conveniently read out the data of the receipts at any time. Spesenfuchs recognizes all billing-relevant data such as amounts, VAT rates and receipt type – thus facilitating data entry.
The receipts can be exported with the corresponding bookings or printed out with the receipt list. This saves time on the way to the accounting department.
Keep the control in your hands
Well thought-out reports create clarity and are fun to read. Predefined charts of accounts in the travel expenses software enable optimal preparation for your tax advisor. Why don't you just serve him the finished accounting records?
Record travel expenses cleverly and quickly
The dashboard is your convenient entry point to Spesenfuchs. Whether you want to create a new trip or edit an existing one, you can quickly access them from here and keep track of everything.
Knowing where the trip is going
With the charts from Spesenfuchs, you always have an overview of your travel activity. All information on trips, flat rates, rides, overnight stays and much more is clearly visualized.
And Spesenfuchs can do even more
Guaranteed secure, DSGVO compliant and Made in Germany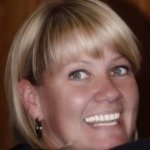 » Wir waren auf der Suche nach einer App, die die Kollegen schon während der Reise, die Kosten eintragen lässt und im Anschluss leicht an die Buchhaltung inkl. aller Belege überträgt. Bei Spesenfuchs haben wir genau das gefunden. Flexibel unterwegs oder auch erst im Büro die Abrechnung fertig stellen. Dazu wurden auch Wünsche direkt umgesetzt, was uns als Kunde besonders glücklich macht. Obendrein haben wir eine tolle Auswertung der Kosten. Da wir Immobilien in ganz Deutschland verwalten, sind bei uns Reisekosten ein großes Thema. Dank Spesenfuchs konnten wir das Thema für alle Beteiligten vereinfachen und digitalisieren. Dankeschön! «
Nadine Chamberlain
Managing Director - PRIMONIAL IMMOBILIEN GMBH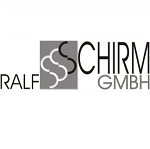 » Für mich ist das tolle an Spesenfuchs, dass es schnell und einfach zu bedienen ist und wir somit unsere Spesenabrechnungen zügig erledigen können und alles im Überblick haben. «
Stefan Schirm
Schirm GmbH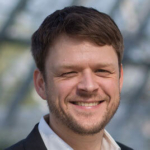 » Ich bin sehr froh euren Dienst entdeckt zu haben. Mir und meiner Partnerin erleichtert das die Reisekostenabrechnung in unserer Firma ungemein. «
Florian Groß
per gaudia ad astra GmbH
Krefeld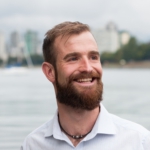 » Ich bin Freiberufler und nutze Spesenfuchs schon seit einer Weile. In Summe bin ich sehr zufrieden. «
Max Butendeich
München
» Spesenfuchs ist super und lohnt sich für uns auf jeden Fall, selbst für die nur relativ wenigen Reisen, die wir zur Zeit im Jahr so haben. «
Mathias Doenitz
fine.lines.software GmbH
» Stimmige Oberfläche, umfangreiche Funktionalität und schnelle Reaktion vom Support bei Verbesserungs­vorschlägen und Fragen. «
Thomas Schlenkhoff
Geschäftsführer - Gardion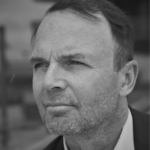 » Spesenfuchs macht einen guten, modernen Eindruck. Im Gegensatz zu anderen Anbietern ist es eine Lösung der neuen Generation. Die Berichte sind sehr übersichtlich, das ist hilfreich. Mit den umfangreichen Exportfunktionen und Schnittstellen lassen sich die Daten außerdem elegant weiterverarbeiten. «
Harry Weiland
Inhaber - casestudies.biz
Hamburg